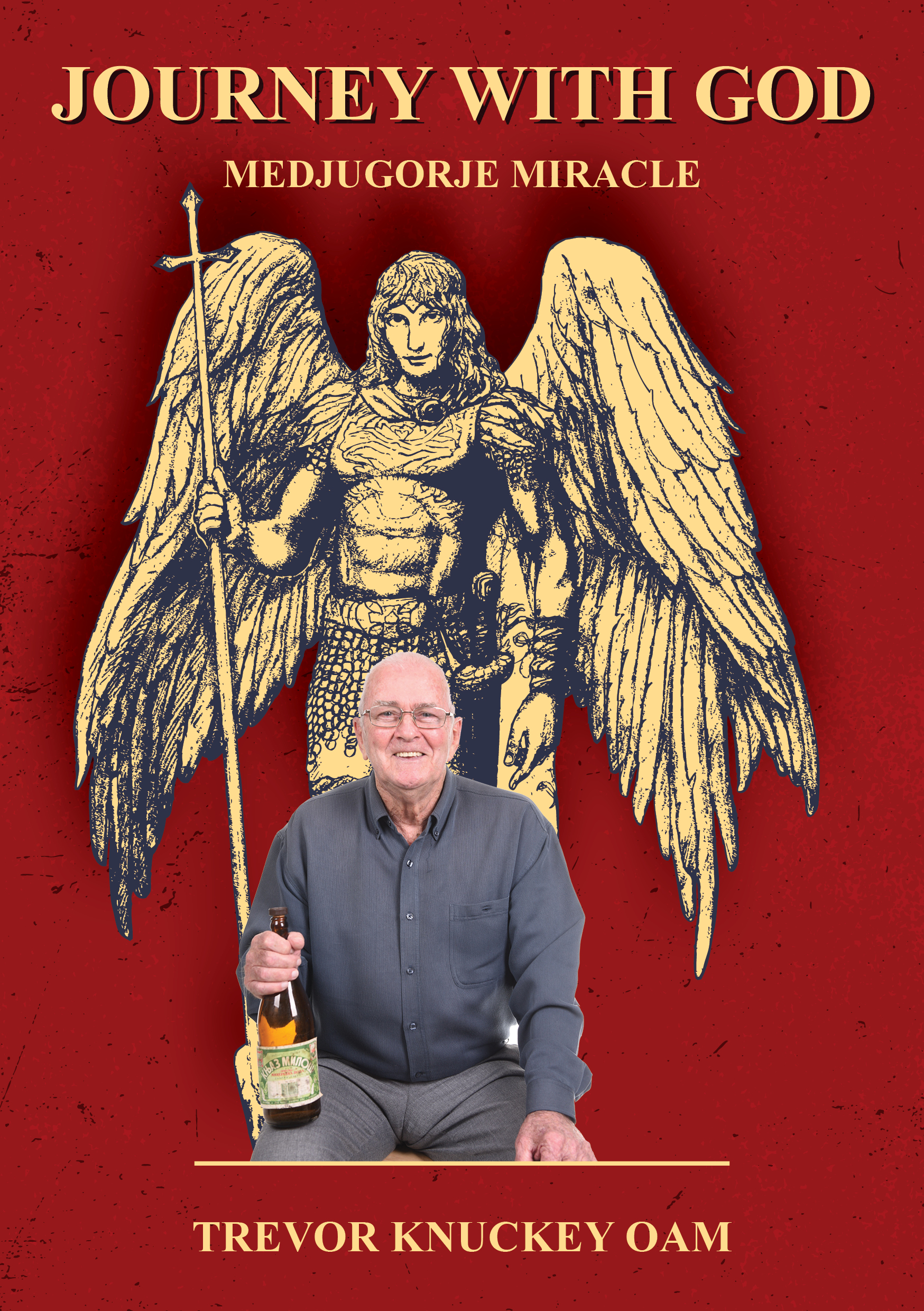 Trevor Knuckey OAM was born in Northam, West Australia in 1941. He is married to Alva (2nd marriage) and has thus secured a large extended family. He has two married children (by his first wife) and four grand-children. Alva has brought to the family her four children, two sons in law, a daughter in law and ten grandchildren.
Trevor's stimulus to write this (196 page paperback) story came from him experiencing goosebumps on several occasions when hearing other people talk about writing their life stories. This made Trevor believe the spirit world wanted him to write his story.
That world had him devote several decades to serious charity work, culminating in him founding a charity and receiving the prestigious Order of Australia Medal. Trevor believes his story might lead readers to investigate possibilities for themselves, should they allow the spiritual world to enter into their lives.
This is Trevor's unique story of a man who had dealings with God in his childhood and became angry when his serious prayers for a healing of hïs mother's mental illness went unanswered. Although he believed God was real and had been given a miracle to prove it, he totally rejected God when He would not work a miracle for his mum.
He lived for several decades, always subduing thoughts of God, making many mistakes and accumulating some real regrets, before Our Lady, Mary, the mother of Jesus, influenced Trevor to visit a little village in Bosnia named Medjugorje. When Trevor arrived there God inserted Himself back into Trevor's life with some awesome, powerful spiritual experiences which set him on the path of helping others.
What God wanted Trevor to do was shown to him by God and Our Lady, using hints and clues which took the forms of special dreams, goosebumps and periods of exquisite pleasure or ecstasies. This is a fascinating read about God working with a very fallible man.
BOOK PRICE $29.00, plus postage in Australia $6, (World postage, NZ $20, US Canada Asia Pacific $25, UK $30 and Africa $35, all monies in Australian Dollars).
NOTE: Proceeds from sale of this book go to the Trevor Knuckey family enabling them to work for the Medjugorje Centre free of any cost. This allows the charity to be administered without any paid staff for as long as is possible.